Born in the 50s, the Scandinavian style has managed to maintain and consolidate itself to this day and has become one of the most appreciated styles in the world.
Here's a quick guide of Scandinavian interior design living room with a low budget tips to help you recreate your own interior design to infuse functionality and aesthetics into your home. Let's see it.
The materials
Scandinavian style is synonymous with wood and natural materials. The floors are covered in wood. This is the common denominator of Scandinavian houses.
This style, in its purest version, prefers untreated natural wood floors and large slats, to which they usually incorporate a radiant heating system underneath.
The use of wood in the Scandinavian style extends to furniture, Scandinavian wall, countertops, and ceilings.
The preferred woods of this style are birch, beech or oak. Fur, leather and stone are also characteristic elements of this style. In its most industrial version, this style is also filling with metal elements.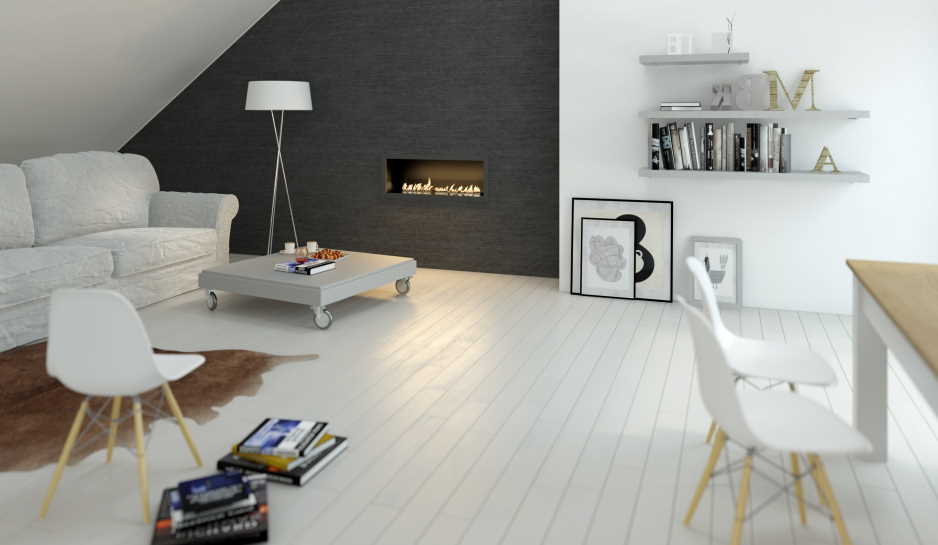 Lighting: the great secret of Scandinavian style
The Scandinavian style is born in countries like Sweden or Norway, where natural light is a luxury.
Therefore, this style understands light as a source of life. Scandinavian spaces are light-filled rooms, mainly natural light. Artificial lighting tries, above all, to imitate natural sunlight.
Warm light bulbs are a must. It is as important to plan the light points of each room as it is the choice of your furniture.
The Scandinavian style likes industrial style pendant lamps, reinforced by floor or table lamps to create volume and depth in these spaces.
The furniture
Another important key. The Scandinavian style furniture is simple and clean lines. They are furniture inspired by the mid-century style, with rounded edges. This style doesn't like angles very much.
They are wooden furniture in neutral tones, they do not stand out for their height, but they do so for their functionality.
Furniture is preferred in light tones, but combined with a piece of dark wood that stands out and creates some contrast.
The colors
White is the main protagonist of this style of interior design. On the walls, the white color finds its main role, being able to spread to the floor and ceiling. The color palette is rather small, but with always elegant colors, such as chalk grays, beiges and earth colors in their lighter version.
Decorative accessories
One of the most important keys of this style that helps to keep the spaces tidy and clean of unnecessary things.
The room must give a feeling of spaciousness and no overcrowding is allowed. The decorative accessories for the Scandinavian decor on a budget are natural and take precedence over all the elements.
The rugs in the Scandinavian style are small and with specific functions. In this way, they do not diminish the importance of warm wooden floors.
Decorative accessories are limited to oversized vases, cushions or pillows, and sofa blankets or bedspreads in neutral and natural shades.