The soundbars are nothing more than single speakers with a long and tapered shape, which can be placed at the foot of the TV or fixed to the wall. Thanks to their generally refined and elegant design, they complete the aesthetics of the TV.
The latest models are also equipped with wifi connection and remotely controllable, as well as having a specific mode for the dialogues that offers a cleaner sound.

Soundbar with a decoders support
The soundtracks of Blu-ray discs (UHD) and DVDs require suitable decoders and soundbars with dialogue-booster EQs. Indeed, these reveal the full potential of "surround" formats such as Dolby TrueHD, DTS HD, DTS Master Audio, and so on. Unfortunately, not all bars offer Dolby and/or DTS decoders. Many of them are limited to Dolby Digital: an aging 5.1 multichannel format at 48kHz used on many TV programs!
But other, more advanced bars support high-definition audio codecs like Dolby True HD.
You then have a system that lets you feel the complexity of soundtracks. Before equipping yourself, you should therefore check the audio formats supported by your bar. From classic Dolby and (or) DTS formats to richer formats like Dolby TrueHD or even HD Master audio, there is sometimes only one model gap to enjoy optimum sound reproduction.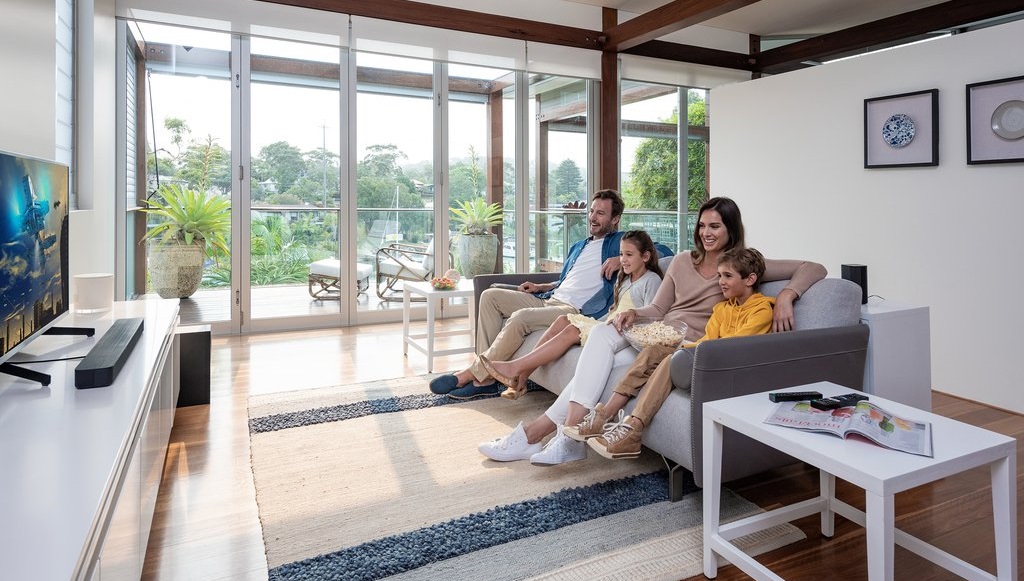 Soundbar with subwoofer
A soundbar alone is good, but a soundbar with a subwoofer is even better. Indeed, the subwoofer is essential in home cinema to exploit the famous ".1″ of Dolby and DTS soundtracks. In addition, it obviously brings an explosive temperament to the sound reproduction of your soundbar. Indeed, the compactness requirements of soundbars oblige them to use very often speakers of small diameters, which are not able to go low enough in the audio spectrum. Where a soundbar alone will hit 60Hz, a subwoofer setup can easily tickle 35Hz.
The difference is obvious and the soundstage is more realistic and intense. So, if you have space, we can only advise you to opt for a soundbar equipped with a "subwoofer". You should know that these have evolved to gain finesse and take up a minimum of space, just like the soundbars.